Wheat responds positively to a well-planned rotation with other crop species. Rotation is by far the best management tool farmers have to manage disease, pests, weeds and nutrition.
In most rotations, growers get to an unavoidable point where they have to follow a cereal with cereal. Wheat sown into wheat stubble significantly increases disease risk, with yellow leaf spot (YLS) being one of the more damaging of these diseases.
YLS is a fungus that is transferred from wheat stubble, where active spores infect the wheat plant and can result in significant yield losses. YLS is hard to control effectively with fungicides, so choosing varieties with a reasonable level of resistance is the most effective tool currently available to growers.
Here are a few options growers have when it comes to varieties most suited to a wheat on wheat scenario, with a minimum MR – MS resistance to YLS.
Yellow Leaf Spot damage increasing severity from left to right (picture from grdc.com.au)
A high yielding choice for April sowing (as an alternative to longer season spring types eg. Trojan & Cutlass.)
This variety combines favourable maturity with CCN resistance and yellow spot resistance
Provides a flexible sowing window and is a safer option for sowing dry when germination date in unknown
Mid to late maturing variety with a wide adaptation and a good physical grain package
AH classification in Southern and South Eastern Zones
Available for the 2020 growing season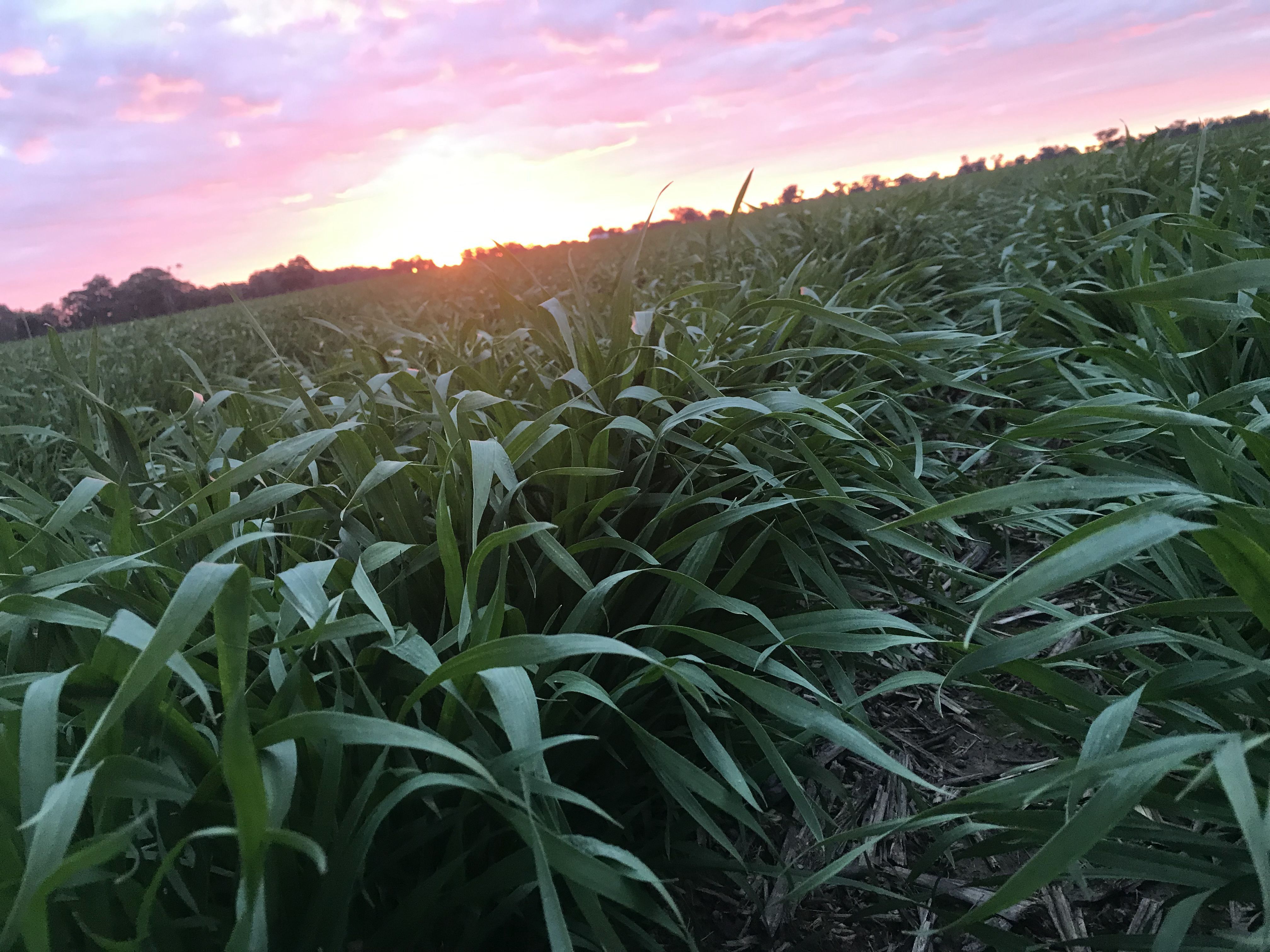 Catapult Wheat grown at Baker Farms, Howlong NSW (2019)
Quick maturity for main season planting like Corack and Mace
AH classification in Southern Zone and Feed classification in South Eastern Zone
Outstanding shorter canopy for crop and stubble management
Good Stripe Rust (MR), Leaf Rust (RMR WA) and Yellow Spot (MRMS) resistance
Improved Powdery Mildew resistance (MS) over Mace to reduce disease build up in lower canopies
Photo courtesy of Pacific Seeds

Superior yield, early-mid maturing AH wheat
Ideally suited to mid-May planting
Good grain size, similar to Scepter
Moderate plant height, reducing stubble loads in high yielding environments
Good stripe rust (MRMS), Stem Rust Resistance (MRMS)
Good yellow spot resistance (MRMS)
AH in Southern and South Eastern Zones
Mace replacement
Early-mid season with improved yield over Mace
Good physical grain quality package
Yellow Leaf Spot MRMS, CCN Resistance MRMS, Stripe Rust MSS, Leaf Rust MSS
AH in VIC/SA, High yield and stable yield performance similar to mace
Outstanding high production canopy with short, erect growth habit and good standing ability
Sound test weight, large grain size and low screenings
High and stable yield performance with similar yields to Mace

AH, High yielding med season variety
Good standability with exceptional yield on irrigation
Cobra has a base level of APR and this may provide some protection in the warmer spring months

APW, Early-mid season maturity
Susceptible to stripe and leaf rust
Very high and stable grain yield
Corack Wheat sown in standing wheat stubble at the Riverine Plains Stubble Project 2016 in Yarrawonga VIC